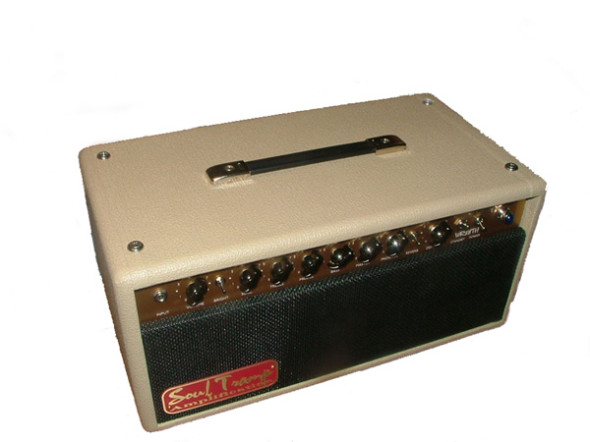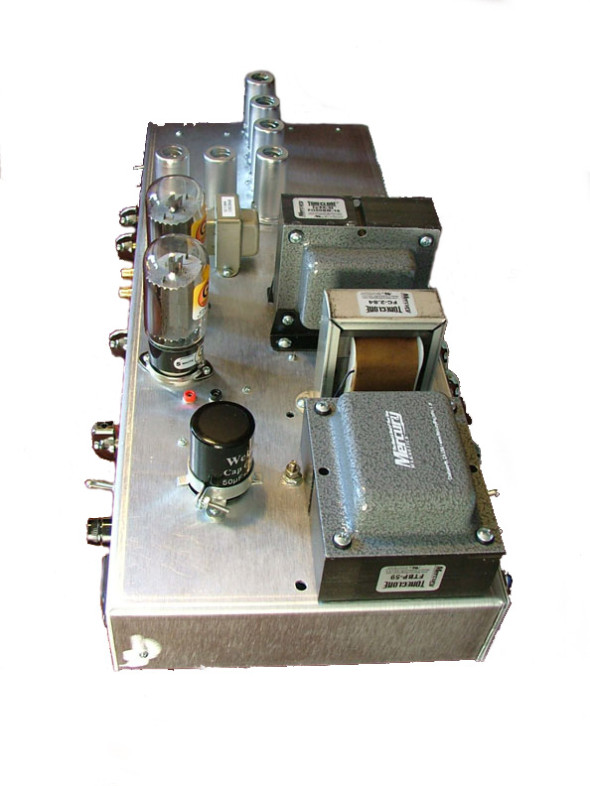 Please Note:  Pictures are of a prototype Fury.  The production version amplifier pictures will be posted when available.
Fury

The inspiration for the Fury goes back to the '57 Fender Tweed Bassman.  The Fury captures that vintage tweed voicing and takes it to another level.  Numerous tone shaping controls provide considerable tone contouring.  Variable negative feedback allows additional distortion to be dialed into the phase inverter for crunchier crunch.
The Fury produces strong broad spectrum cleans with warm low frequencies and crisp highs.  As the gain is dialed up a smooth articulate distortion results, suitable for blues and classic rock.
A two-button footswitch engages the Soul Channel (O/D) and Boost.
The tube spring reverb can be mixed with just a touch to compensate for room acoustics or dialed in deep enough to feel the surf.

The tube buffer parallel FX loop offers extreme flexibility.  The Level control allows you to set the gain of the signal sent to your pedal board or rack, and the Mix control lets you blend the returned wet signal with the dry preamp signal. 
A toggle switches the loop between parallel and serial mode.
There are chassis mounted bias probe jacks for each power tube, and a bias adjustment pot.
Specifications
·         50 Watts
·         6L6 power tubes
·         Diode rectifier
·         Fixed bias
·         Mercury Magnetics transformers
·         Tube driven spring reverb
·         Tube buffered parallel/serial FX loop
·         4/8/16 ohm speaker selection
·         Two-button channel jumping footswitch (Soul & Boost)
·         Blonde tolex
Tone Shaping
·         Footswitch button-1:  Soul channel jump
·         Volume clean channel
·         Volume Soul channel
·         Bright
·         Bite
·         Treble
·         Middle
·         Bass
·         Master volume
·         Presence
·         Variable negative feedback
·         Reverb On/Off
·         Reverb depth
·         FX loop On/Off
      FX Parallel/Serial
·         FX loop level
·         FX loop mix
Tube Compliment
·         12AX7   (3)
·         12AT7    (1)
·         12AU7   (2)
·         6L6         (2)
Options
·         Cover
·         Tweed with shellac & lacquer finish
Pricing
·        Fury          $2,349    (Dealer pricing is available to all buyers until further notice)
·         Cover        $125
·         Tweed       $200