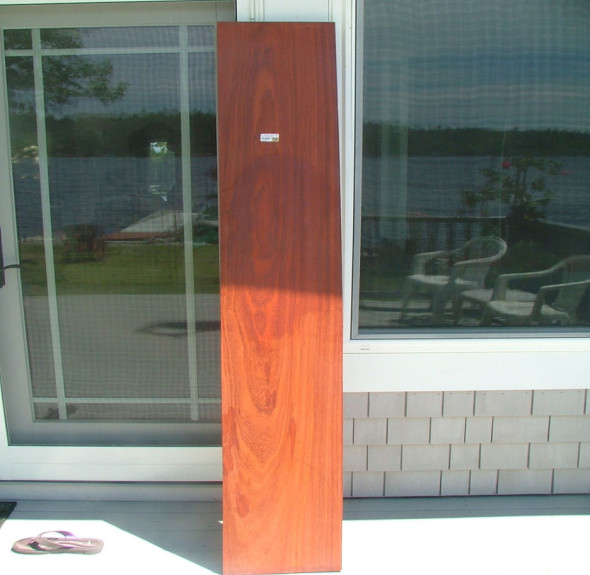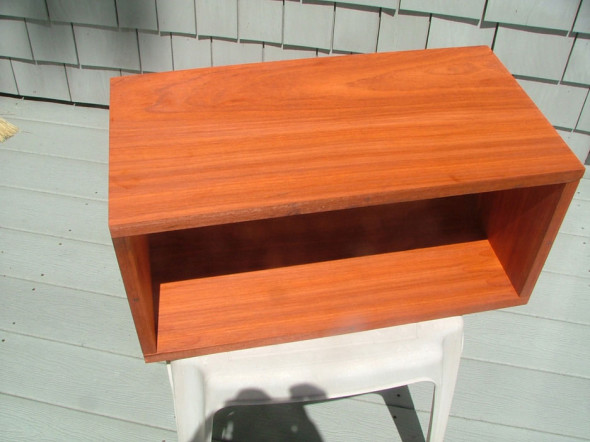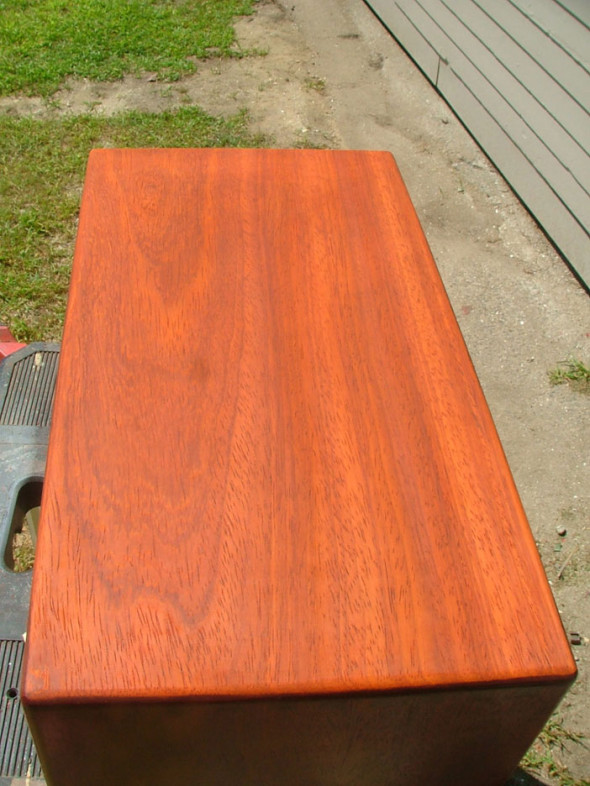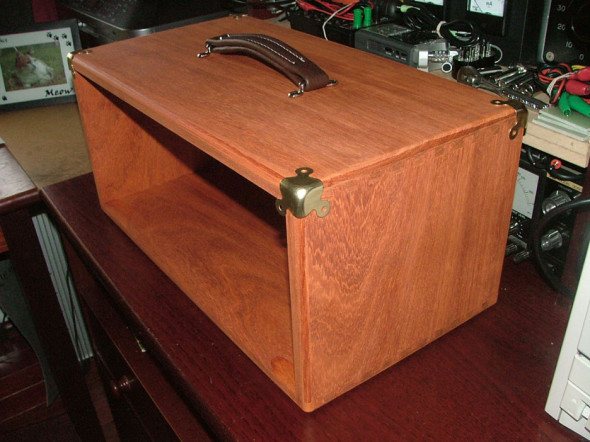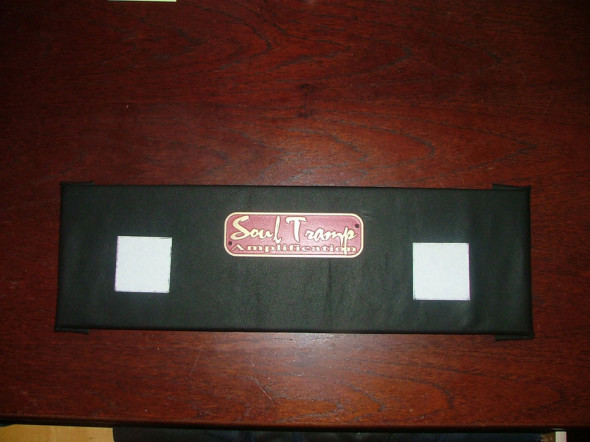 This cab was designed for a musician who wanted a Victorian-esque cab that looks like something you might find in Nikola Tesla's labratory.  However, he did not want something gaudy, over-the-top, or steampunk.
I selected padauk for the wood.  I considered mahogany, but padauk has a much nicer grain.  Padauk is an interesting wood.  When freshly cut it is bright orange, but with time it oxidized and turns a dull brown.
For a finish I used red dye rather than stain.  Crystalax was used to fill the grain.  Padauk has a very open grain like mahogany, and it must be filled.  Once the grain filler was sanded off, countless coats coats of satin finish urethane were applied.  The satin finish was in keeping with the Victorian theme.  The intent was to have the amp look like a piece of lab equipment, not a piece of furniture.
The front panel is covered with a beautiful piece of extraordinarily soft glove leather.  And the brass tacks were added for effect.
The two VU meters are functional and back lit.  I had to add a small power transformer and circuit board to drive the meters.