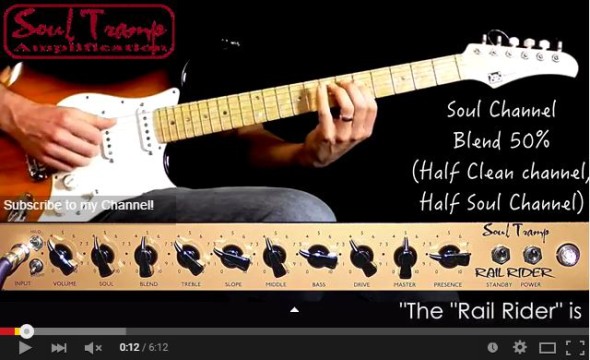 Demo Video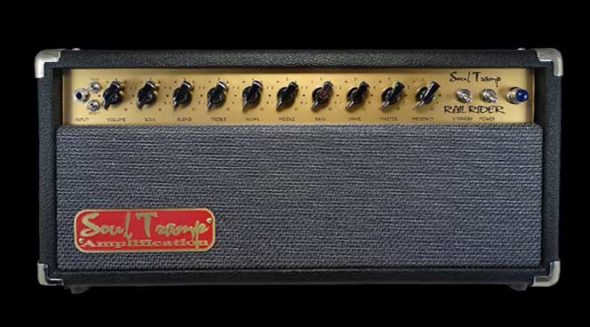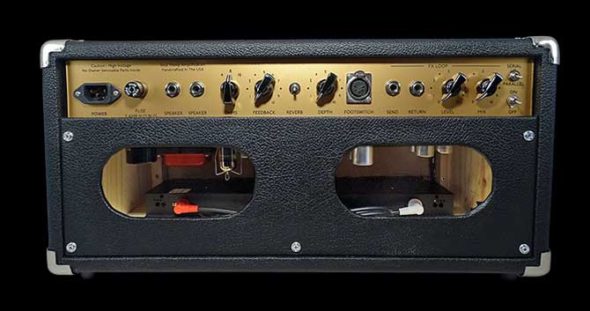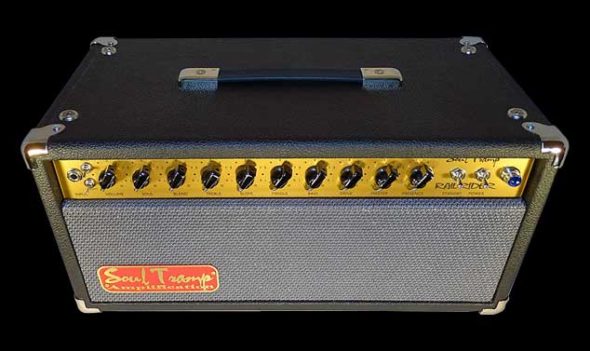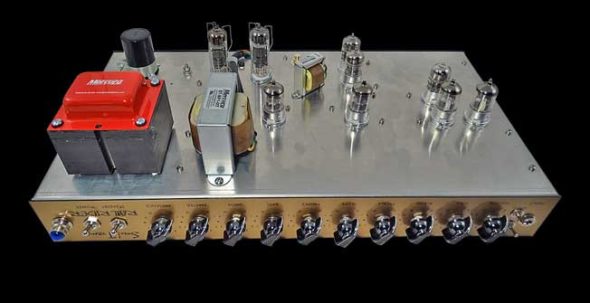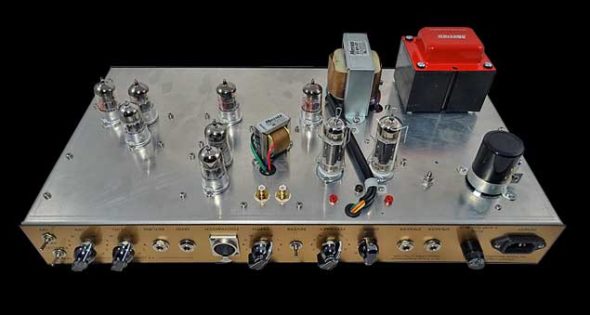 Rail Rider – $2,895
A clean channel with the crystal clear chime of the early British amps and a second "Soul" channel with the full bandwidth warmth of the 60's American amps.  Then a third channel to takes it all into higher gain over-drive; all controlled with a 3-button foot switch.
The "Rail Rider" is a 20 watt EL84 Push-Pull amplifier that uses a high voltage power amp to produce in-you-face presence, and a flexible three channel preamp that lets you shape the voicing across a broad spectrum; from Country to Blues to Classic Rock.
The articulate note separation and swirling harmonics are a clear indication of the clean signal path and thoughtful design.  Tube driven spring reverb produces concert hall dynamics, and the flexible FX loop lets you extend tone shaping beyond the amp's on-board controls.
Specifications
20 Watts – EL84 P/P

Fixed Bias

Diode Rectified

Three Channels

3-Button Foot switch

Tube Driven Spring Reverb

FX Loop – Serial/Parallel Tube Buffered With Level, Mix, and Bypass Controls

Mercury Magnetics Transformers

4, 8, 16 ohm speaker load that is switch selectable

Dimensions – 20.75″L x 11″W x 10″H

Weight – 30 lbs

Cover Included
Tube Compliment
12AY7 (2)

12AX7 (4)

12AT7 (1)

EL84 (2)
Three-Button Foot switch
Button – 1: Combines the chime and crystal clarity of the "Clean" channel with the warmth and smoothness of the "Soul" channel

Button – 2: Engages the "Overdrive" cascading gain stage

Button – 3: Takes the "Overdrive" channel to even deeper high gain
Front Panel
Input 

HI/LO 

Bright 

Volume 

Soul 

Blend 

Slope 

Treble

Middle

Bass 

Drive 

Master 

Presence 

Standby

Power 

Pilot Light 
Rear Panel
Power 

Fuse 

Speaker 

Speaker

Ohms (4/8/16) 

Feedback

Reverb On/Off

Reverb Depth 

Foot Switch 

FX Send 

FX Return 

FX Level

FX Mix 

FX Parallel/Serial 

FX On/Off 
Options
Black or Blonde Tolex

2×12 Combo Cabinet