Demo Video
Tweed 12 – $3,195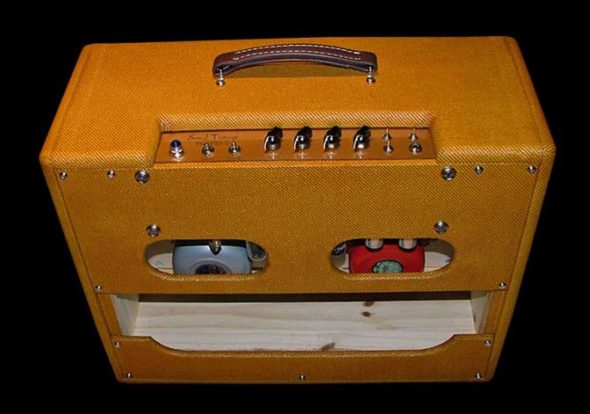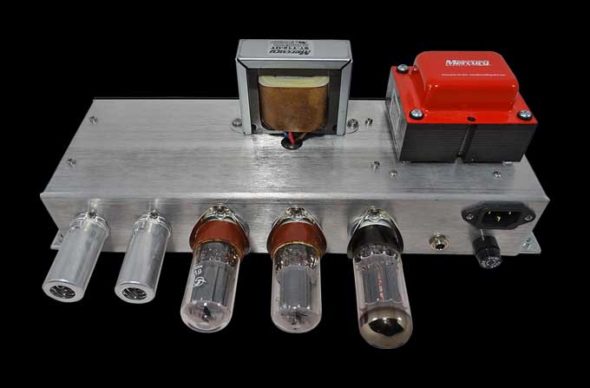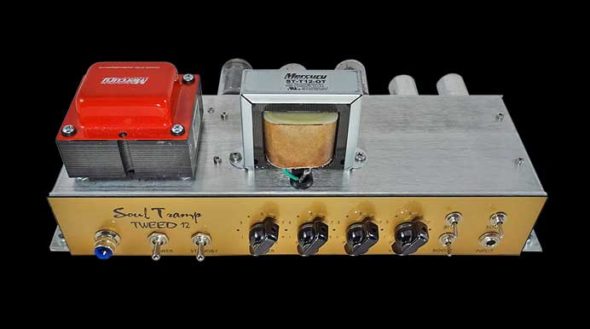 Take a 5E3 Tweed Deluxe, Soul Tramp it, then hang on.  What you'll have is the Tweed 12.  This is our tribute to the nasty snarl that's made the old tweed amps of the 50's a favorite among blues and classic rock musicians.  You'll love the note bloom in this little amp!
The Tweed 12 is uniquely voiced. The combination of the Soul channel, Boost circuit, and speaker mix produce a tone that is like no other.
Soul Tramp Amplification is proud to exclusively use Weber speakers, all U.S. made.  Please note that we use the Vintage and British series speakers, not the entry level Signature Series Webers that so many other amp companies use.
The cabinets are a beautiful gold hue that is not always captured by the camera.
Specifications
12 Watts

Tube Rectified

Cathode Bias

8 Ohm Speaker Output

Mercury Magnetics Transformers

Dimensions 24″L x 19″H x 11″D

Weight 44 lbs

Cover Included

   

     
Tube Compliment
12AX7  (2)

6V6      (2)

5y3       (1)
Front Panel
 

Input

Soul

Bite

Boost

Volume Clean Channel

Tone

Volume Soul Channel

Master Volume

Standby

Power

Pilot Light
Speakers
Weber Vintage Series 10F150 ceramic

Weber British Series Silver 10 Alnico