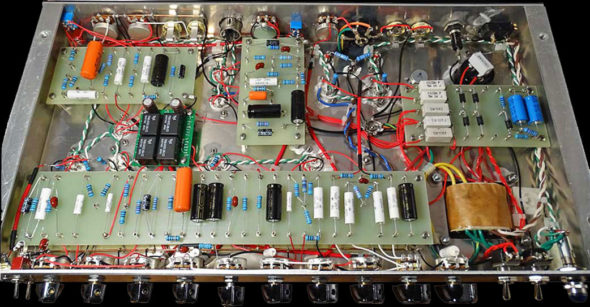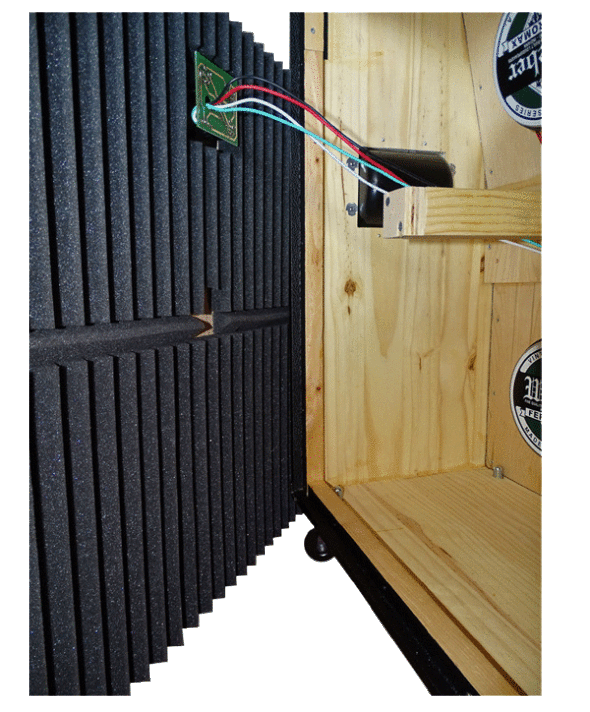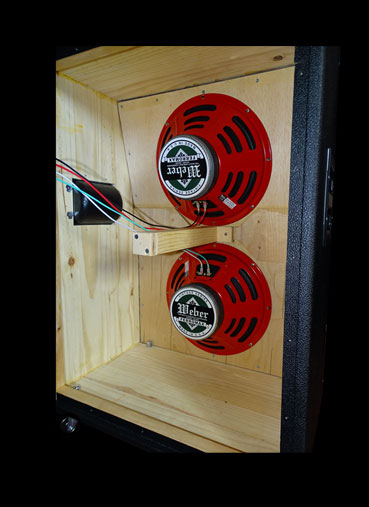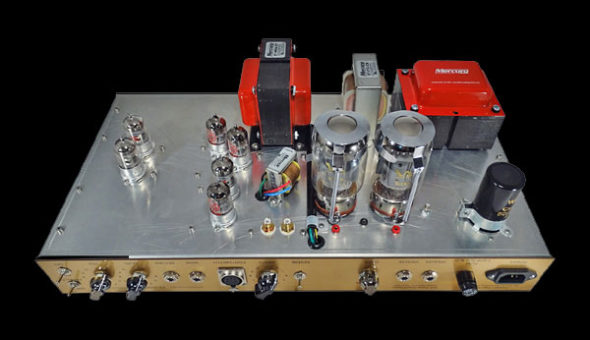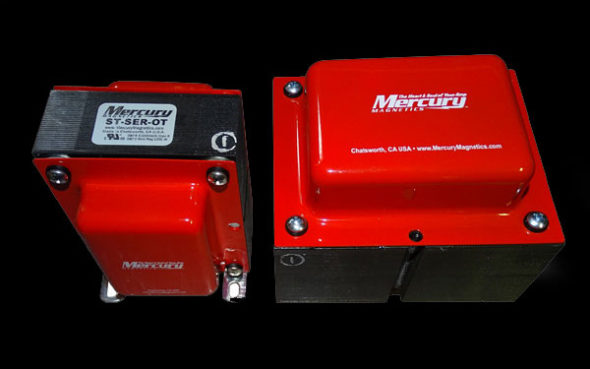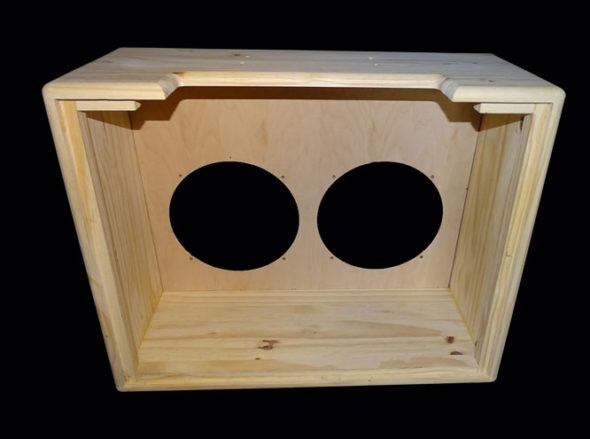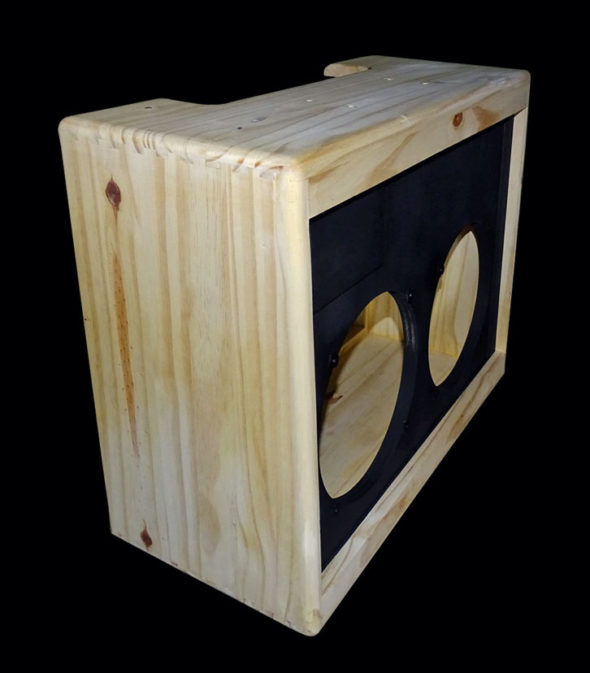 What's Inside
Each Soul Tramp Amplifier is a hand built custom boutique amplifier.  It is the fusion of science, craftsmanship, and art.
I build my own turret boards from large sheets of G-10 FR4 glass epoxy.  In this way I can optimize the component layout.  For capacitors I use Sprague, Mallory, TAD, F&T, and Richey.  I only use stranded Teflon coated wire.  Solid core wire, if used in the signal path, may become microphonic.  I only use ceramic tube sockets; All of my chassis blanks are made of heavy .09″ aluminum.  The face plates are reverse  laser etched.
I use exclusively Mercury Magnetics  transformers.  There can be no mistaking their contribution to the tone, harmonics and note separation inherent in every Soul Tramp amplifier. 
I proudly use Weber speakers.  The quality is outstanding, the tone spectacular, and they are made here in the U.S.A.  I do however use EVM-12L speakers in the Havoc 2×12 combo cab as they are required to handle the massive 150 watt quad KT88 amp.
Extraordinary attention to detail is in the assembly.  Whether it's building turret boards or cabinets.   It takes about 50 hours to build each amp.  The tweed cabs are is finished with 11 brushed coats of shellac and lacquer.  Not a quick process!  The cabinets are made of solid pine with half-blind dovetail joints.  Very strong and pretty!  
Soul Tramp amps are available in black tolex with silver grill cloth, blonde tolex with black matrix grill cloth, or tweed with gold striped oxblood grill cloth.  And, you can always go the custom cab route.