Chaos (Bass Amplifier) – $2,750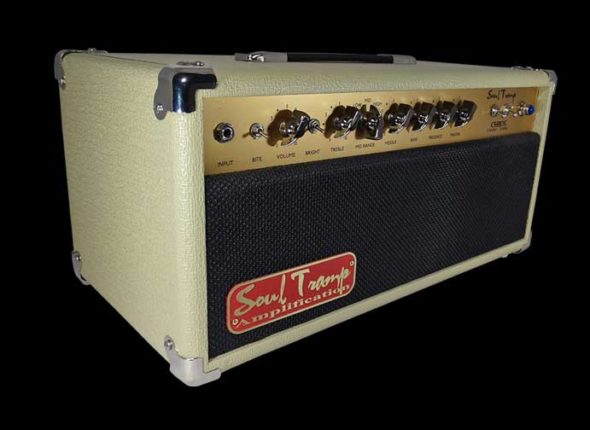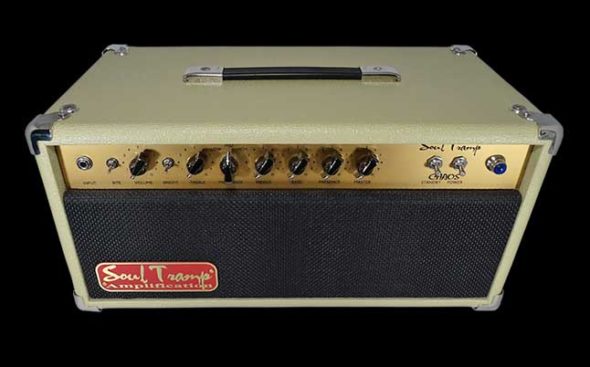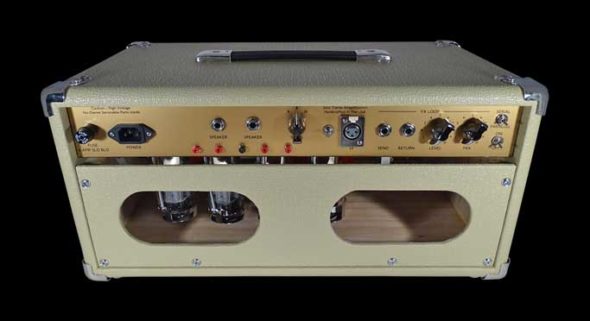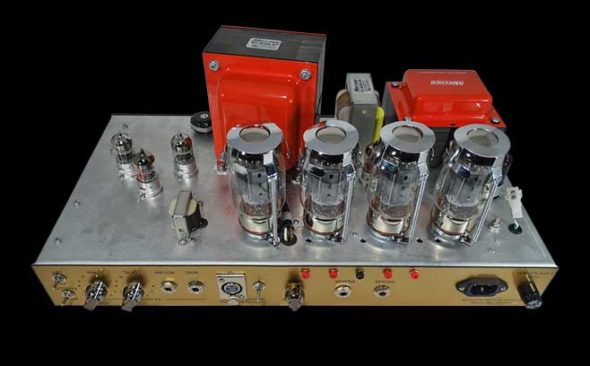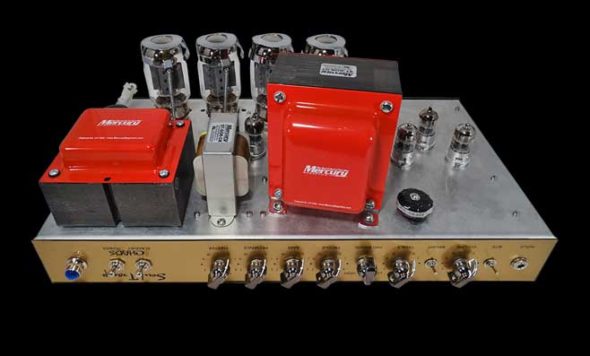 If you were to put the most powerful bass amps of the late 60's and the most powerful of the black face amps in a blender and hit the mix button, you'd be on your way to creating a Soul Tramp Chaos.  The inspiration for this amp comes from the classic monster amps of the late 60's.  But the technology, design, and materials are all new age.
The Ultra-linear power amp driven by quad KT88's produces massive clean power.  The quad KT88's provide the power and the ultra-linear design provides the clean headroom.
The preamp design and gain stages are a unique mix of a wide bandwidth black face amp and the voicing of iconic bass amps.
The tube buffer FX loop offers extreme flexibility.  The Level control allows you to set the gain of the signal sent to your pedal board or rack, and the Mix control lets you blend the returned wet signal with the dry preamp signal.  The loop can be switched between parallel and serial topologies.  A bypass toggle completely disengages the loop from the signal path.

A balanced XLR provides DI preamp output.
There are chassis mounted bias probe jacks for each power tube, and a bias adjustment pot.
Specifications
150 Watts

KT88 power tubes (Quad)

Diode Rectified

Fixed Bias

Ultra-Linear Power Amp

Mercury Magnetics Transformers

Tube Buffered Parallel/Serial FX Loop

4/8/16 Ohm Speaker Selection

Cover Included
Tube Compliment
12AX7   (2)

12AT7    (3)

KT88     (4)
Front Panel
Input

Hi/Lo

Volume

Bright

Slope

 

Treble

Middle

Bass

 

Master volume

Presence

Standby

Power

Pilot Light
Rear Panel
Power

Fuse

Speaker

Speaker

Ohms

FX Send

FX Return

FX Level

FX Mix

FX Parallel/Serial

FX On/Off
Options
DI Output

Black or Blonde Tolex

2×12 Combo Cabinet